On August 1st, 2009, two of the remaining treasure boxes with the belongings of the Mongolian Saint Danzan Ravjaa were unearthed by the treasure keeper Altangerel and an Austrian-Mongolian team.
The event was transmitted live via satellite from the Gobi desert to the Internet. More than 100.000 people 
watched the live stream
 and 
hundreds of websites and newspapers
 around the globe covered this epic "Gobi Treasure Hunt" – among them the BBC and Yahoo on their cover pages as well as newspapers from Brazil to Japan.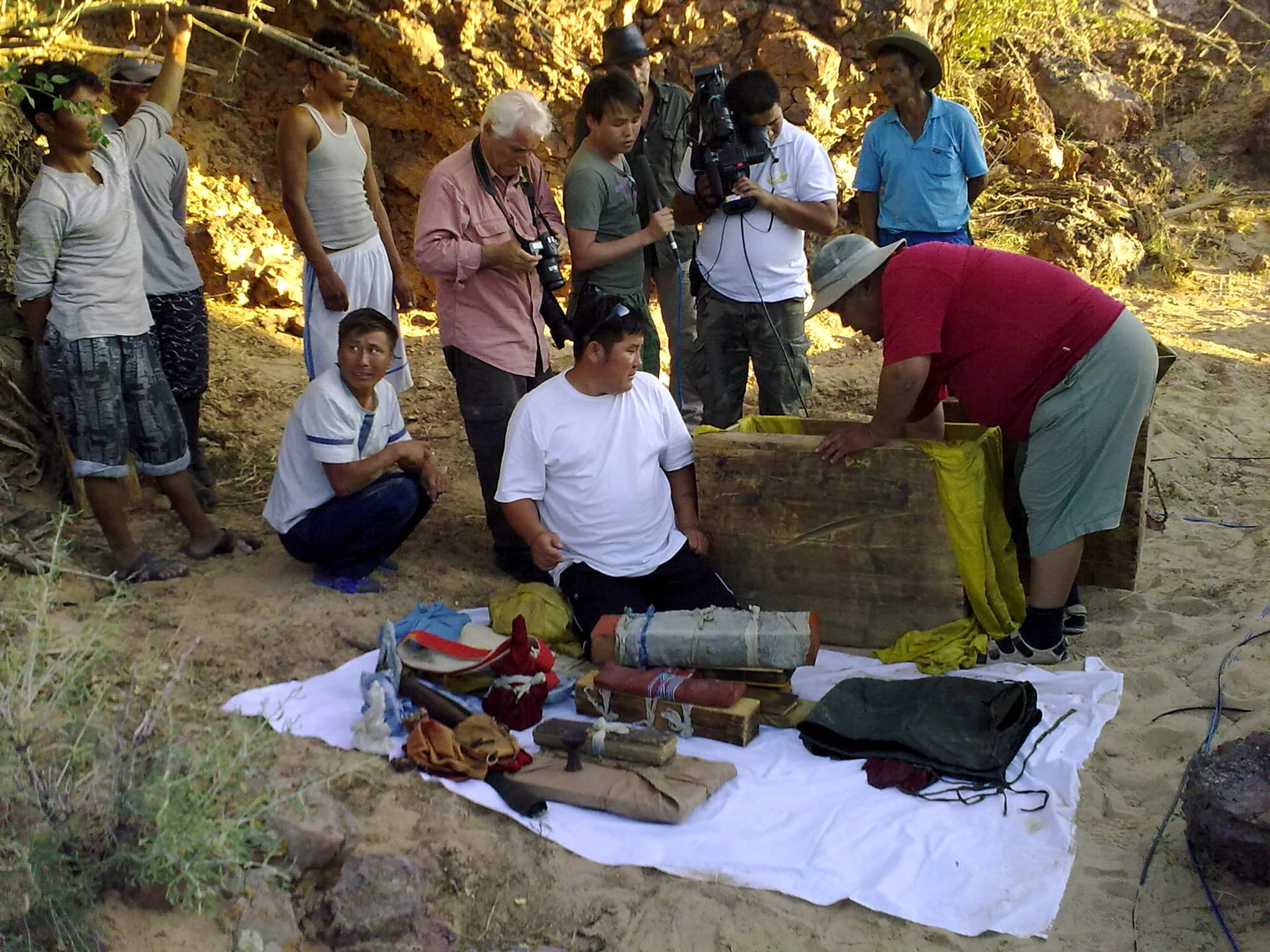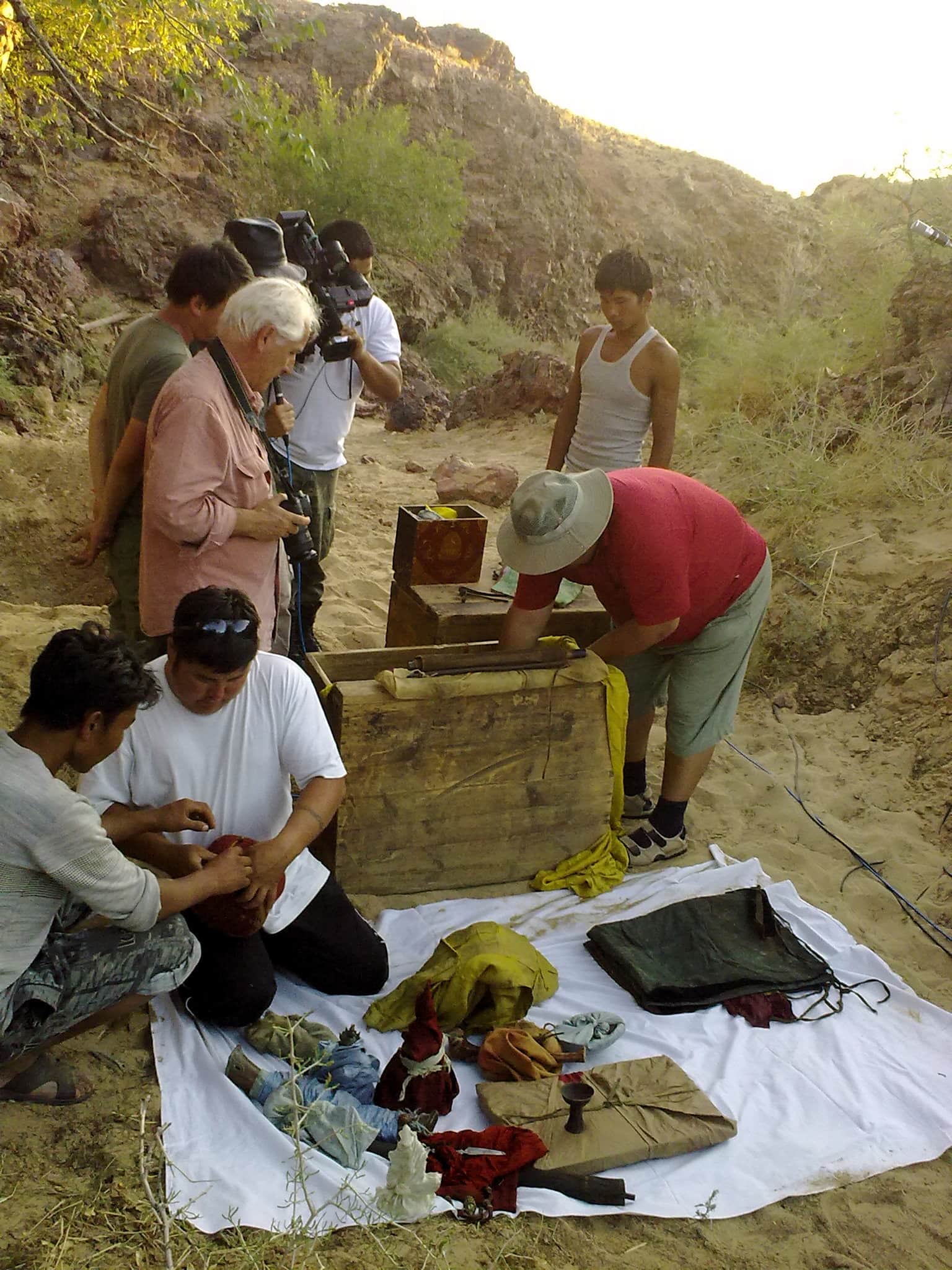 This is the story of the Gobi Treasure Hunt, which took place on August 1st, 2009 near Sainshand, Mongolia